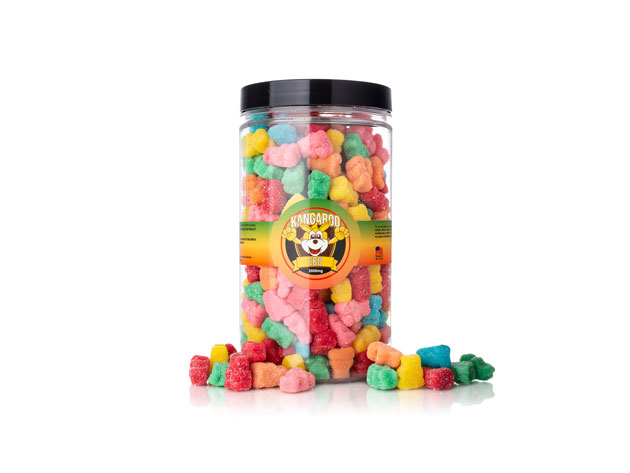 High Potency CBD Sour Bear Gummies (2,000 Mg)
by Kangaroo
Tap Into the Soothing Benefits of CBD While Treating Yourself to These Sweet Gummies
Terms
Offer is not eligible for purchase via PayPal. A credit or debit card is required to complete this transaction.
All sales final
All reviews are from verified purchasers collected after purchase.
The flavor is sooooo yummy! You definitely want to just munch away!!! They are slightly tart but sugar coated. Works WONDERS!!!! I'love been a fan for a while!
Nov 16, 2020
Tastes great and really helps with insomnia. Would recommend this to anyone who has insomnia . Also works well with arthritis pain.
May 10, 2020
Five billion stars for value, at 25-30mg CBD per $1, you're not going to get a much better deal. Many companies give you $10mg/$1 for this kind of product, and half as much for more luxurious products (soap, cream, beauty, etc). The lack of a fifth star is due to the flavor, which really isn't that good... but I didn't buy CBD gummies for their flavor. These guys pack a big punch, have at it!
Mar 29, 2019