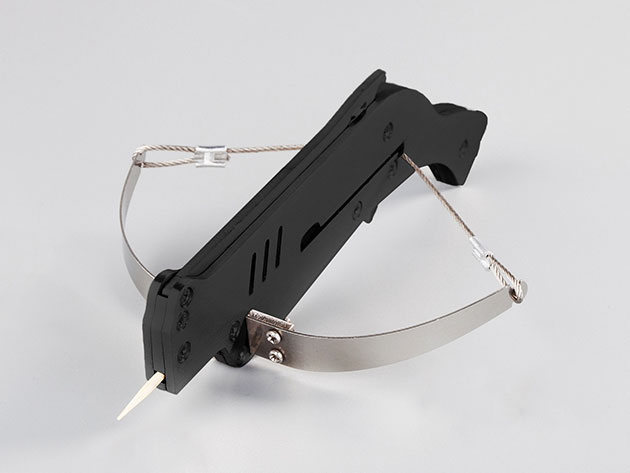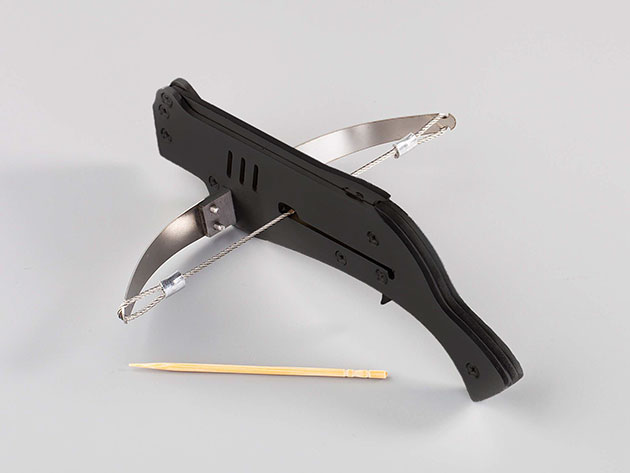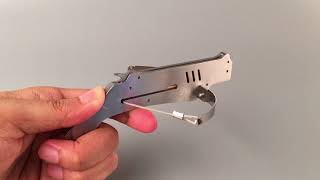 by Uncommon Carry
Perfect Your Archery Game with the Ultimate Everyday Carry Crossbow
All reviews are from verified purchasers collected after purchase.
To much fun but make sure you get the right toothpicks for better aim and flight control otherwise your crossbow will not be a fun time
May 11, 2021
Originally purchased as a novelty item to display on a stand, but it actually can be a lot of fun just shooting toothpicks or Qtips at different targets. Just note this should not be aimed at anyone or any animal as this could possibly do harm. It is a neat item to have just be careful while pushing back on the cable.
Mar 19, 2021
Kept one for myself and the other 2 to my older boys. They enjoyed using these and ammo is inexpensive, 100 "spears" for $1. Great buy and although comes with a spare cable, so far after a year have had to replace it on any of the 3 units.
Jun 6, 2020
Great product, in both form and function. Definitely plan to buy more.
Apr 6, 2019
Item is great, shipping time was horrible.
Jan 7, 2019
Ordered December 6th, item didn't ship until January 2nd. The listing said guaranteed delivery by Christmas. They're fine with taking your money, slow to help or ship product. Emailed them to check on shipment and they never got back to me. Finally got the product and it's decent.
Jan 6, 2019