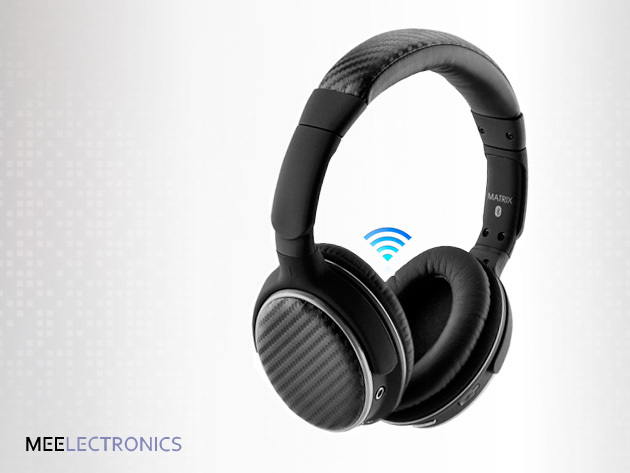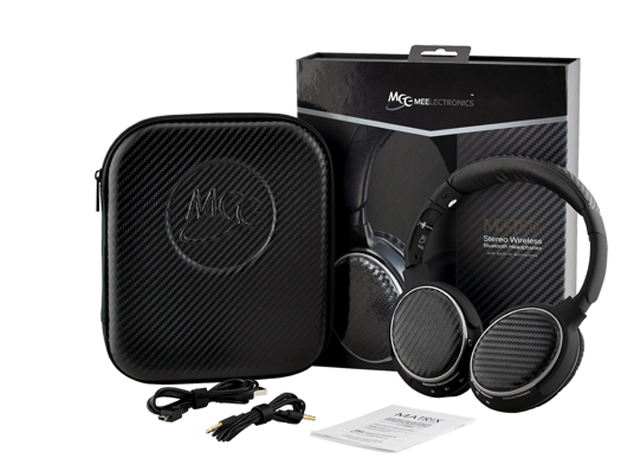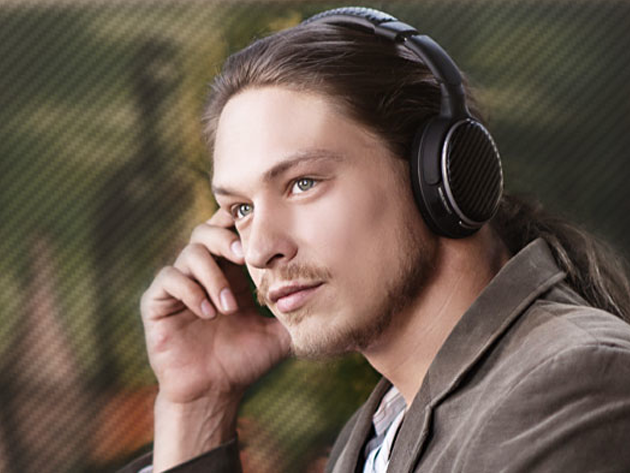 The Air-Fi Matrix Wireless Stereo Headphones
by MEElectronics
Get Epic Sound Anywhere With Bluetooth Technology
Description
Please note: Only available to customers in the continental United States. The sale price includes shipping and all sales are final.
THE GOODS
Listening to your favorite music through a good pair of stereo headphones can make it sound like you're hearing it for the first time. Now take that experience with you anywhere with bluetooth technology. Air-Fi Matrix headphones give you high-fidelity audio, bluetooth 3.0 connectivity, and wireless controls for phone and media. With the built-in microphone you can take calls effortlessly and switch between music and calls seamlessly. Also, the Matrix has a 3.5mm jack so it can still be used when the battery runs out, while it's charging, or simply with devices that don't support Bluetooth via the included stereo audio cable.
WHY WE LOVE IT
Ditch the wires, not the sound quality. If you're looking for a rich wireless audio experience with solid bass and treble so smooth it'll make butter jealous, grab a pair of these bad boys. It's got sleek carbon fiber styling, a microphone to make calls while you jam out, and ridiculous battery life (
18 hours of playback time
) so you won't have to worry about powering down. Not to forget, with the cushy ComfortTouch pads your ears aren't going to want you to take them off!
Bluetooth Power:
Instantly pair with NFC-compatible devices such as the Samsung Galaxy S3/S4
Multipoint allows two simultaneous Bluetooth connections for complete control over your multimedia and phone experience
Voice prompts eliminate the need for the confusing tone and light patterns typically associated with Bluetooth devices (the Matrix will tell the user exactly what it is doing)
THE PROOF
"When the "Matrix" arrived I was very happy with the quality...they sound great and look great too...These WiFi series of headphones are awesome and come highly recommended 5 STARS...You won't be disappointed with the product or support!" -
Amazon Customer
"I was looking for a solid pair of over-the-ear bluetooth headphones at a reasonable price for a very long time. The design looks great and the specs were good, so I was very anxious to get my hands on them...the feedback when pairing and connecting is great and the sound quality so far seems really good. I still have to put them through the ropes a bit more to test mic quality, range, and sound quality while gaming. I definitely like them...Overall, very nice headphones at a really good price, though." -
Amazon Customer
COMPATIBILITY
All Apple devices, Android, and Blackberry devices
Macs, Bluetooth-enabled PCs, and any device with Bluetooth 2.1 or higher transmitter and the A2DP and headset profiles
Bluetooth-enabled TVs
Note: Products with Bluetooth receivers such as sound bars as well as separate Bluetooth receivers are not compatible
IN THE BOX
Matrix Stereo Bluetooth Headphones
Premium protective carrying case
USB charging cable
Stereo audio cable
User manual
Terms
Available to Continental US customers ONLY
Cost of shipping included
No refunds, all sales are final