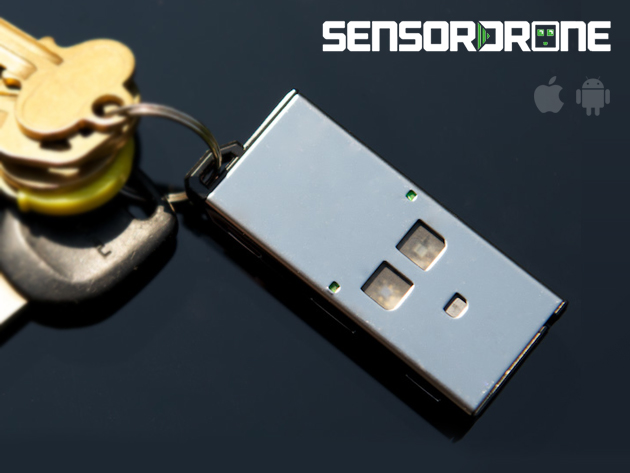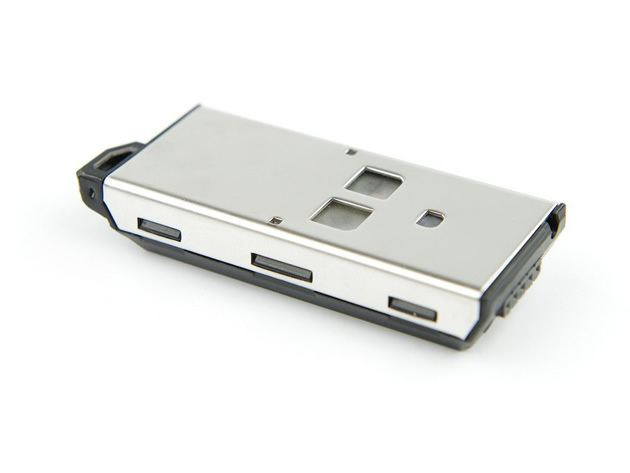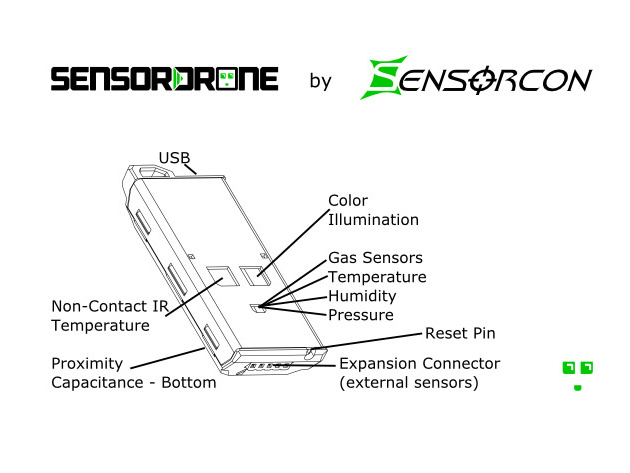 Sensordrone - 11 Sensors For Your Smartphone
by Sensorcon, Inc.
The World's First Wearable, Programmable, Sensing Computer
Description
11 SENSORS IN ONE TINY PACKAGE
Sensordrone is here to turn your smartphone into
the world's first mobile, wearable, programmable, sensing computer
. Packing more than
11 sensors into one tiny package
, Sensordrone turns your smartphone into a carbon monoxide detector, non-contact thermometer, gas leak detector, lux meter, weather station, diagnostic tool & more. And if that's not enough, Sensordrone is an open platform for all kinds of sensor and Bluetooth peripheral device apps, so you can connect external sensors for whatever project you're working on. Currently, there are 11 Android apps available for free, and more are being developed every day - like data sharing apps so you can combine sensor data with smartphone capabilities and share on Twitter, Google+, Facebook, etc.
WHY YOU'LL LOVE IT
Despite being
small enough to fit on a keychain
, the sheer number of applications makes this a very impressive piece of scientific hardware. Incredibly
easy to set up
(just turn it on and select which app you want to use) so you can
start collecting data
for your own use, for scientific use, or just for fun. Since everything is included in the Sensordrone's sleek & compact metal/plastic housing, it's truly a
major extension of your mobile device
. With three different ways to monitor, you have flexibility over how you want data collected. There's also a
Call-Respond Mode
, which delivers the most recent data,
Streaming Mode
that sends continuous real-time data, and
Data Logging Mode
that stores data until you want to export it to a .CSV file.
TOP FEATURES
Precision Gas Sensor - Test air quality, carbon monoxide levels
Reducing Gas Sensor - Sense methane, propane, and natural gas leaks
Oxidizing Gas Sensor - Ozone sensing and chlorine leaks
Non-Contact Thermometer - Check food temperature, engine diagnostics, and whatever else you point it at
Humidity Sensor - Check heat index, but also great for finding optimum food storage conditions, even preventing mold from growing in your home
Temperature Sensor - Measure ambient temperature
Light Sensor - For checking light intensity, sunlight monitoring, or even late-night refrigerator use
Color Sensors - Use as a color meter, color matcher/analyzer, even pattern recognition
Pressure Sensor - Works as a barometer or altimeter, and you can connect to a pressure cuff to act as a blood pressure monitor
Proximity Sensor - Use it as a stud finder or liquid level monitor
Expansion Connector - Digital (TTL UART & i2C) and analog (0-3V) interface for connecting other sensors like EKGs, Thermal Printers, and more
THE PROOF
" ...mind-blowing... applications of Sensordrone are simply astounding" -
Android Police
" ...slightly Star Trek, with the device connecting across Bluetooth to share a wealth of data on what's going on around you" -
Engadget
"Flash forward a few years and imagine millions of people carrying around tiny but powerful sensing units like these. People will then be able to join networks of individuals who share and/or sell their sensing data." -
Fast Company
"Sensordrone really looks like an incredible gadget, and clearly something that takes us one step closer to having a Tricorder for your mobile device" -
Geek
"...Tricorders don't exist quite yet, but the Sensordrone... is a step in the right direction" -
Mashable
WHAT YOU'LL NEED
Android 2.2 (Froyo) and later.
iOS 6.1 or later. Use with iPhone, iPod touch, and iPad. This app is optimized for iPhone 5.
Includes Bluetooth 2.1 & 4.0 wireless communications.  
0-3V Analog sensor or a digital (TTL UART or i2C) device, their API allows you to directly work with this signal WITHOUT any bluetooth code.
IN THE BOX
One (1) Sensordrone Tricorder Bluetooth Sensor
One (1) USB charging cable
Terms
No refunds
Ships to both domestic and international customers
Shipping costs not included, customers will select preferred shipping type on the Sensorcon website