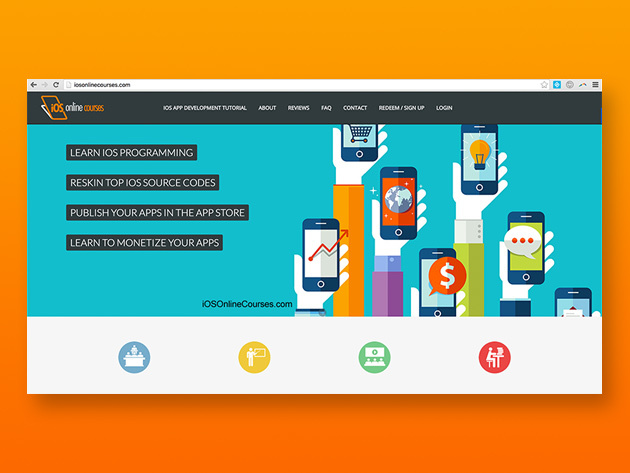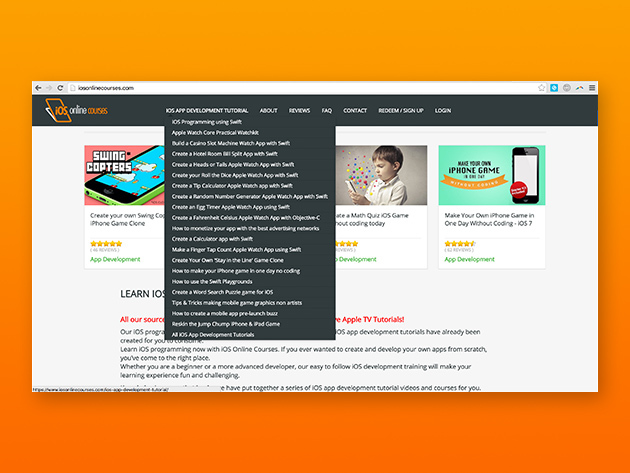 iOS Online Courses: Lifetime All Access Pass
by iOS Online Courses
This Lifetime Pass to Online Courses Means You'll Always Be Ahead of the iOS Curve
iOS Online Courses
iOSOnlineCourses.com's headquarters is based in The United States of America. The main instructors are college professors with more than 5 years of experience teaching iOS (iPhone) programming, from introductory subjects all the way to advanced material. Other instructors have also been teaching online on education platform like Udemy, Edurila, or SkillFeed. Many of their courses have been featured as "staff pick" and "best sellers", such as "How to Make a Candy Crush* iPhone Game" or the world famous "Make Your Own Flappy Bird Game" course.

They have instructors that are successful entrepreneurs with more than a hundred apps on the iTunes app store, many of which reached top 10 worldwide. We also introduced a multitude of iOS podcast episodes for mobile entrepreneurs.

Some of their teachers have been featured in the press in prestigious media like Forbes online, WIRED, and Yahoo news. For more details on this instructor and iOS Online Courses, click here.
Terms
Instant digital redemption