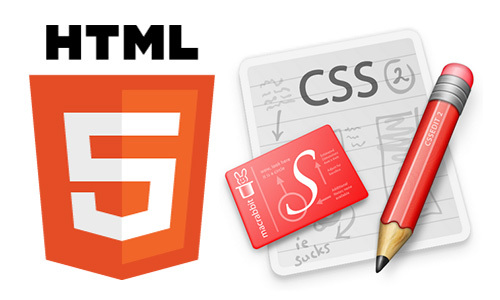 HTML5 & CSS Academy Course
by Udemy
Get More Control Over Your Website's Content and Creativity
Description
Learn HTML5 & CSS From Scratch
The power of HTML5 has become as
strong
as ever and now that it's starting to knock Flash back to the past, it's looking to become the future in a BIG way. It's projected that more than
2.1 Billion
Mobile devices will have HTML5 browsers by 2016 (up from just 109 Million in 2010) and you know what that means...NOW is your chance to learn the
foundation
of this BOOMING markup language because we have it on special just for you for ONLY $49! With OVER
60
lectures and more than
7 hours
of content this video course will teach you the very basic web development techniques and standards of HTML5 and will also showcase the many powerful multimedia features that it has to offer. Being able to code with HTML5 will give you more
control
over your website content and
creativity
than ever, so take advantage of it while you can or else HTML5 will leave you in the dust as well.
What You'll Learn:
• Core principles of HTML and CSS required to build a functional website with no prior experience. • New enhancements and capabilities unique to HTML5 that allow impressive visual effects and multimedia playback options. • Layout and design principles that ensure a positive user experience and encourage site interactivity. • How to create flexible, compatible site code that adheres to professional standards.
Who Should Take This Course?
• Anyone who wants to create their first website the right way, using the latest coding standards and layout techniques. • Anyone who wants to update or upgrade their current website to meet HTML 5 standards and capabilities. • Anyone looking to design sites that offer rich media and interactivity experiences to users on mobile devices as well as computers.
Who Teaches the Course?
This course is taught by Infinite Skills, a Canadian based company that offers an ever-growing range of high quality eLearning solutions that teach using studio narrated videos backed-up with practical hands-on examples.
Our Guarantee!
You have 30 days from your purchase date to figure out if this course is the right fit for you. If it's not, we'll refund your every penny. You can view and review the lecture materials from your Udemy account INDEFINITELY, like an on-demand channel.
Terms & Conditions:
30 days money back guarantee
Get unlimited access to this course on Udemy FOREVER
You will receive a specific license in your account after completing your purchase that will allow you to subscribe to the course through Udemy
This course is licensed on a per user basis. It may not be sold, redistributed, or given away in any shape or form.
Terms
Unredeemed licenses can be returned for store credit within 30 days of purchase. Once your license is redeemed, all sales are final.