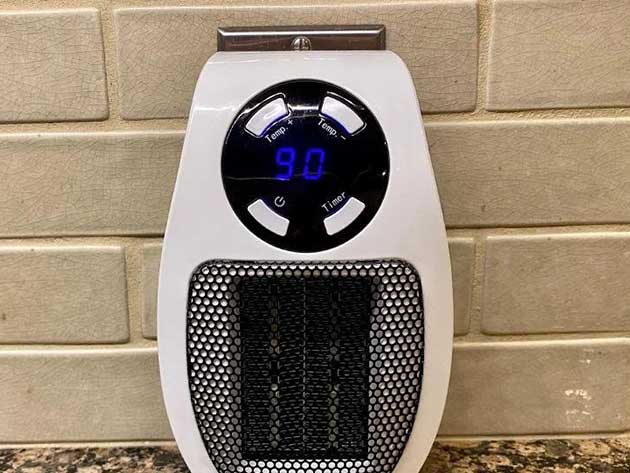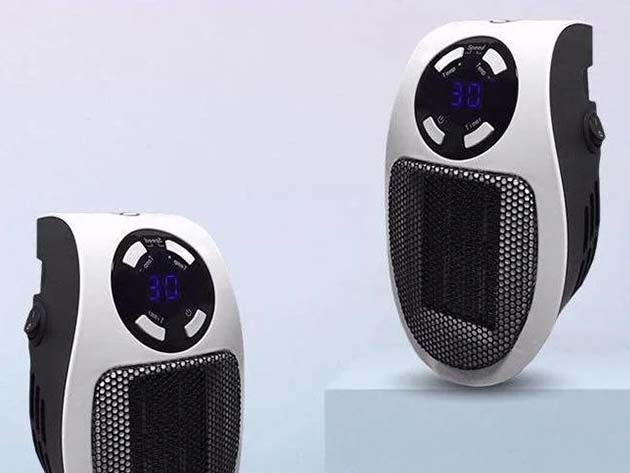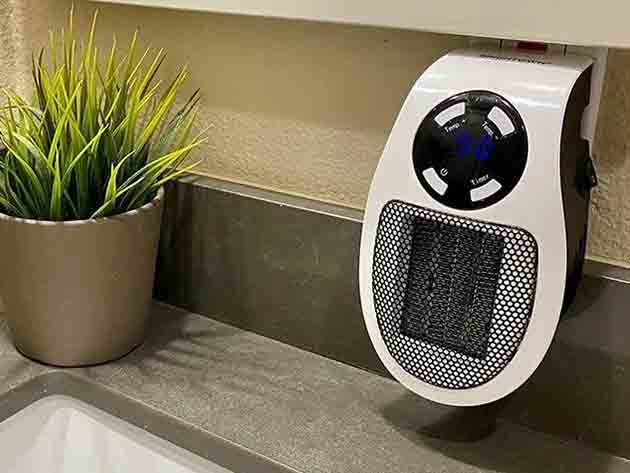 Life Heater Compact Energy-Efficient Convection Heater
by Safety Cam
Enjoy Rapid, Noise-Free & Portable Heating While Saving Up to 30% on Your Electricity!
Description
Transform Your Space! This Life Heater Deal Offers Efficient, Safe, and Portable Warmth
Experience energy-efficient warmth with the Life Heater, a convenience you won't be able to believe you didn't have before. This compact, convection heater is designed to keep you cozy in almost any room while being light on your electricity bill — up to 30% savings. With a blend of advanced technology that heats up rooms in about two minutes and a practical design, it's a must-have in every home. The unit comes with three operating modes, so you can choose the one that suits your needs most. Its overheating protection assures that it will shield from any sudden power loss or surge in temperature that can potentially damage your home's interior, but you should always ensure there's plenty of clearance (3 feet or more) around any heating unit. Stay warm, stay efficient, and enjoy the peace of mind that comes with the Life Heater. Your ideal home heating solution is here.
Why the Life Heater Stands Out:
Rapid, Full-Room Heating: Equipped with a full-orbital heat oscillating system, the Life Heater ensures every corner of your room, even those freezing cold tiles, is enveloped in comforting warmth in around two minutes.
Customizable Comfort: Choose from three operating modes to find the perfect balance between cozy warmth and energy efficiency. Whether it's a chilly winter evening or a damp morning, your comfort is just a button away.
Uncompromised Safety: Life Heater's overheat protection feature guarantees that the heater will switch off automatically under high-temperature conditions, protecting your home and giving you peace of mind.
Portability at its Best: The Life Heater is not just efficient but also portable. Its design allows you to easily carry it to any room, be it your living area or bathroom, ensuring warmth follows you everywhere.
Whisper-Quiet Operation:> Enjoy a warm, undisturbed environment. The ultra-quiet operation of the Life Heater ensures it won't interrupt your reading or sleeping, making it a perfect companion for those serene moments.
Sleek, Space-Saving Design: Not only does it heat your space, but it also adds to it aesthetically. The sleek design complements any decor and fits perfectly in constrained areas.
Energy Efficiency: Embrace significant savings with up to 30% reduced electricity usage. This Life Heater deal is not just about immediate comfort but also about long-term savings.
Specs
Specs
Color: white, black
Size: 6.0" (H) x 3.25" (W) x 5.0" (D)
Weight: 1.5lbs
Temperature: 60-90°F
Timer: 1-12hrs
Wattage: 450W
Range: up to 100 sq.ft
Rated frequency:50/60Hz
180-degree rotatable plug
Easy installation
LED digital screen display
Lightweight & durable
Travel-friendly
Includes
Life Heater
Remote Control
Shipping
Ships to US
Expected Delivery: Dec 14 - Dec 24
Terms
Returns accepted within 30 days of shipment for orders within the Contiguous US.