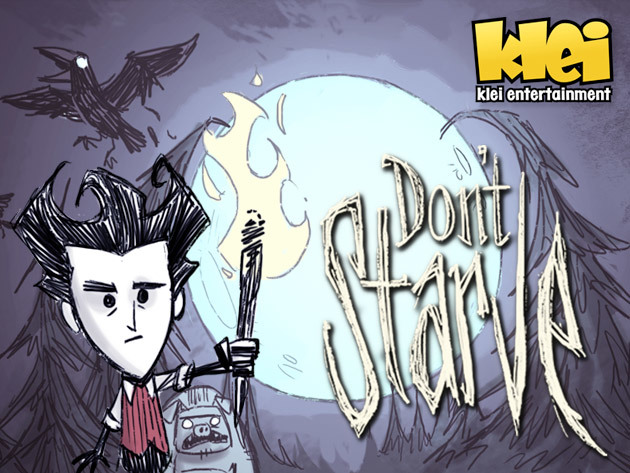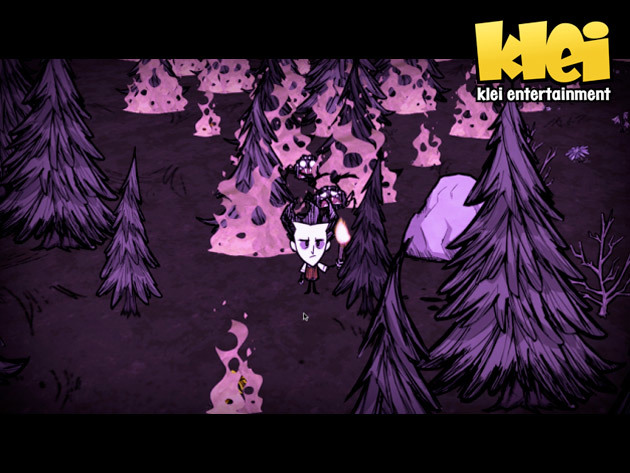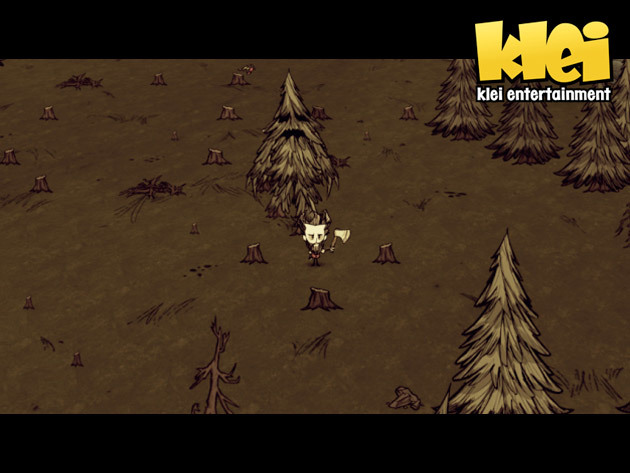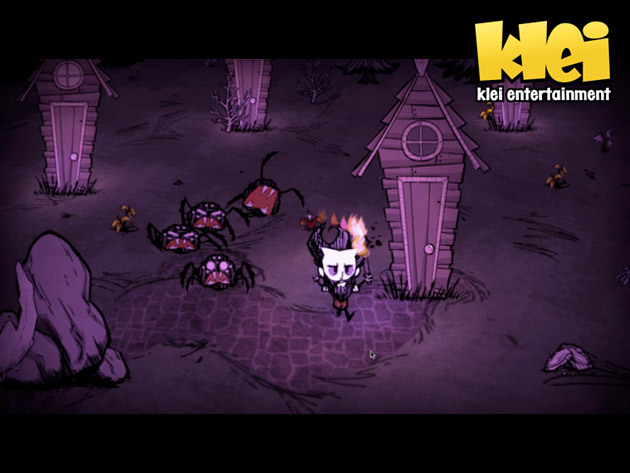 Get Your Adventure On With Don't Starve
by Klei Entertainment
An Uncompromising Wilderness Survival Game Full of Magic & Science
Description
CHECK OUT THE GAME IN ACTION
Game breakdown: you play as Wilson, an intrepid Gentleman Scientist who has been trapped by a demon and transported to a mysterious wilderness world. Wilson must learn to exploit his environment and its inhabitants if he ever hopes to escape and find his way back home. Enter a strange and unexplored world full of strange creatures, dangers, and surprises. Gather resources to craft items and structures that match your survival style. Play your way as you unravel the mysteries of this strange land.
WHY WE LOVE IT
Here's the thing, we love Don't Starve but we also fear it… Why, you might ask? Because this game knows us more than we know ourselves. This game has all of the addictive features of Minecraft, but with the overhead view and Tim Burton aesthetic that reminds us all why we loved the 90's oh so very much. Contrary to the game's title, you'll be doing plenty of starving… so all you starving fans out there don't worry. The simple task of living through the first night is plenty to get all of your problem solving juices going, but after time you'll find yourself coming across a litany of other challenges the world throws at you. After some time, after you've gone fully down the rabbit hole and are equipped with armor and have built a self-sustaining village to ensure that your starving days are behind you, you'll be enveloped in the game's story mode. The game's intuitive nature from beginning to end makes Don't Starve a highly addictive and enjoyable game to play, and almost perfectly teeters the edge of becoming a major time drain without going quite that far. The combination of that well balanced gameplay and it's super cool overall design make it one of our favorites of the year.
GAME HIGHLIGHTS
Uncompromising Survival & World Exploration: No instructions. No help. No hand holding. Start with nothing and craft, hunt, research, farm and fight to survive.
Dark and Whimsical Visuals: 2D characters and odd creatures inhabiting a unique 3D world.
Randomly Generated New Worlds: Want a new map? No problem! At any time you can generate a new living and breathing world that hates you and wants you to die.
SYSTEM REQUIREMENTS
PC System Requirements
Minimum: OS:Windows XP/Vista/Windows 7/Windows 8 Processor:1.7+ GHz or better Memory:1+ gigs of RAM GB RAM Graphics:Radeon HD5450 or better; 256 MB or higher DirectX®:9.0c Hard Drive:500 MB HD space Sound:100% DirectX9.0c compatible sound card and drivers
Mac System Requirements
Minimum: OS:Lion (OSX 10.7.X) Processor:2.0 GHz Intel Memory:4 GB RAM Graphics:256 MB NVidia or ATI graphics card Hard Drive:512 MB Free Space Additional:Not recommended for Intel GMA Graphics or Mac Minis or early-generation MacBooks
Terms
No refunds: all sales are final
Redeemable through Steam and is compatible for Windows & Mac
Includes all minor upgrades
Downloadable upon purchase
One per purchase