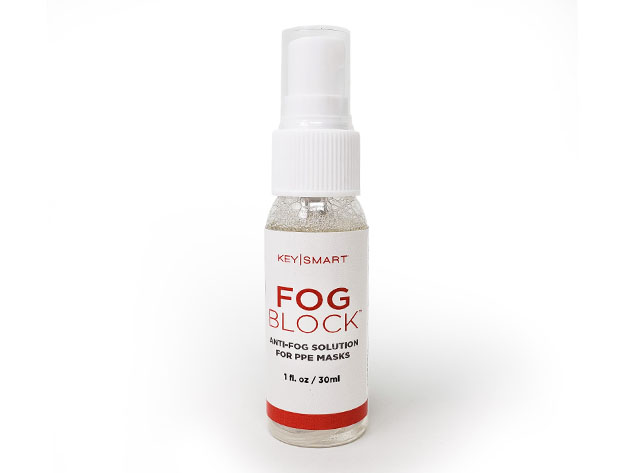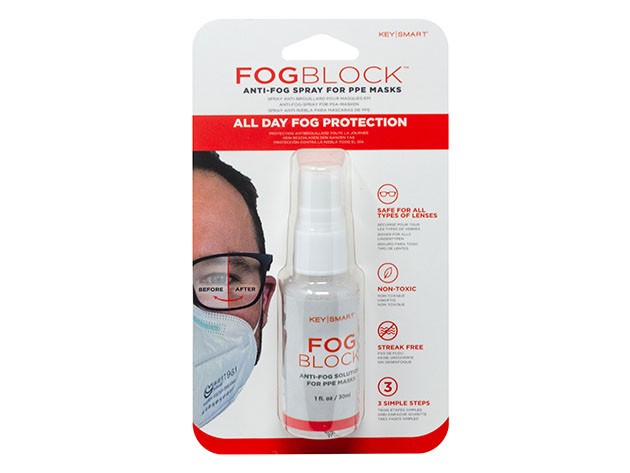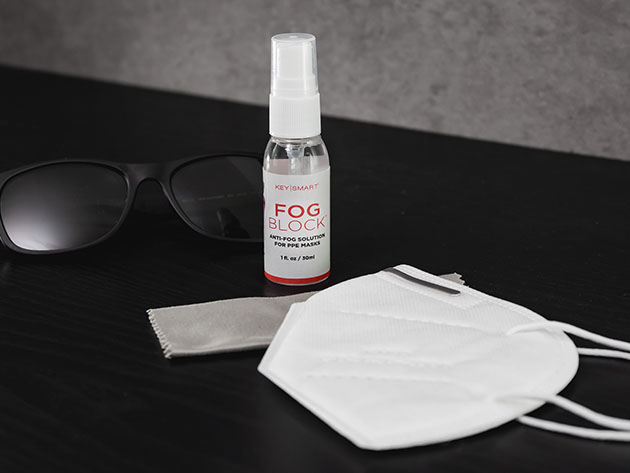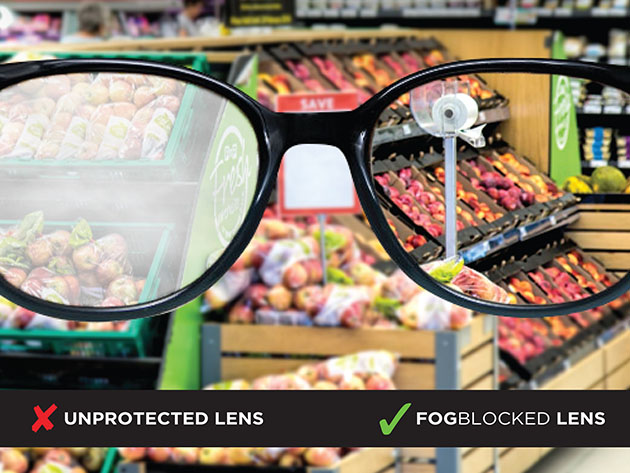 FogBlock™Anti-Fog Solution for PPE Masks & Glasses (4-Pack)
by KeySmart
The Best Anti-Fog Spray That Keeps Your Glasses & Face Shield Clear with No Wiping Needed!
Terms
Keeps eyewear fog-free! It's available in a travel-friendly, ready to use formula that works fast
All reviews are from verified purchasers collected after purchase.
It works. No more fog while shopping at Costco. No more fog while taking walks - just make sure mask is tight around your nose. Recommend it highly. Gave bottles to my children and a friend. They are delighted with it.
Jan 30, 2021
It works very well. I am planning on restocking on this one. Its effect lasts a good 12-hour, which is pretty good.
Dec 24, 2020
It worked great! I don't have to keep taking my glasses off to clear the fog when I am wearing a mask.
Dec 13, 2020
The spray works well but the bottle leaks horribly when I travel by air. I needed the anti-fog spray because I work on an airplane but after just 3 trips an entire bottle leaked.
Dec 10, 2020
Contrary to the description and other reviews I read, the spray can leave a film on my glasses and it does not eliminate all fog. Unfortunately, does not work as well as I expected.
Nov 29, 2020
Only anti fog solution for glasses that I've found really works. I do have to clean my glasses and spray the product on the lenses, but it's worth the extra time to keep glasses fog-free.
Nov 27, 2020