DNA My Dog Breed Identification Test + DOGTV: Lifetime Subscription Bundle
What's Included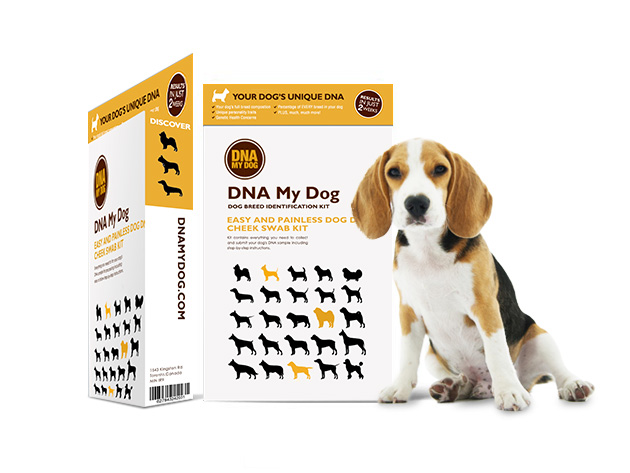 $79.00

Value
DNA My Dog Breed Identification Test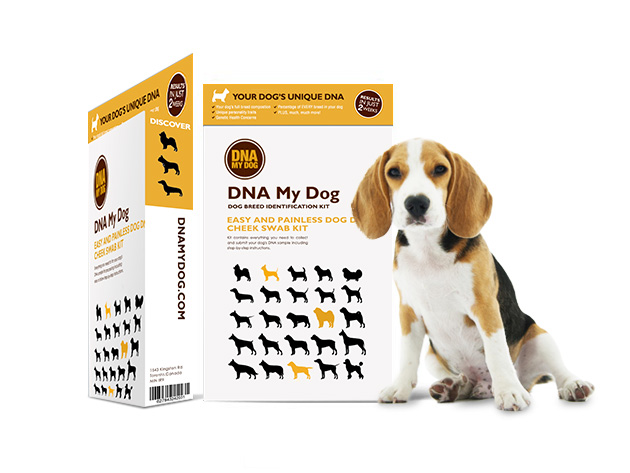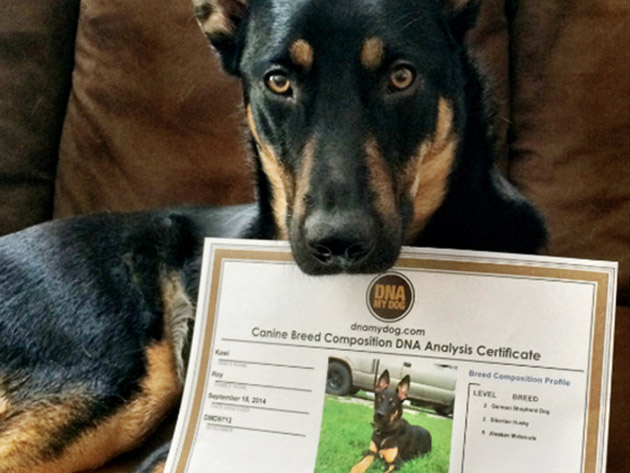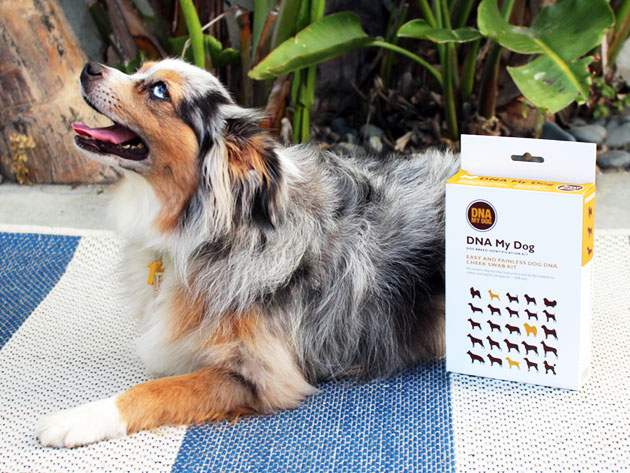 DNA My Dog Breed Identification Test
Description
Meet the easy and painless dog DNA cheek swab kit that will help you understand your favorite four-legged friend on a whole new level. Swab your dog's cheek, mail in the DNA sample, and in two weeks or less, you'll get detailed reports breaking down your dog's unique characteristics: personality traits, DNA composition, breed mix, predisposition to disease, and much more. Sample collection is fast, easy, and painless.
GHP Biotechnology Awards 2020 - Leaders in Ethical Canine Genetic Testing
Get your dog's swab in just a minute; fast, easy & painless
Get a full report emailed to you in two weeks or less of DNA My Dog receiving your sample
Understand the exact composition of your dog's unique DNA & your dog's exact breed mix
Discover your dog's unique personality traits
Uncover your dog's genetic health concerns & risk for certain diseases
How It Works
Swab your pet's cheeks wih the provide sterile applicator
Send in the sample with the return mailing envelope
Wait for the results. The results should be emailed to you in two weeks or less
Results
A custom photo certificate of the breed's found in your dog's genetic breed composition
A percentage breakdown of the levels found in your dog's unique DNA. Exact percentages are available upon request. Please email contact@dnamydog.com and provide your customer ID so merchant can access your account.
A report on dominant breeds, personality traits and health concerns
Customer Reviews
"I loved this experience!!! The kit came immediately with great instructions. The results came exactly when promised. When I couldn't open the attachment with the results, I emailed my concern and got instant help! To find out his DNA has been the coolest experience! The description of the levels was most helpful. SO GLAD I DID THIS!!"
– Bonnie H.
"What a great idea--learned so much about our rescue. Thought she was a Lab. She is a Boxer/Golden Retriever mix plus 2 other breeds. How can you beat that?"
– Ian Brock
NOTE: Resale of this product is prohibited.
Specs
Includes
1x DNA My Dog Breed Identification Test Kit

Order form with customer ID and instructions
Sample collection envelope
Return mailing envelope
Puritan sterile swabs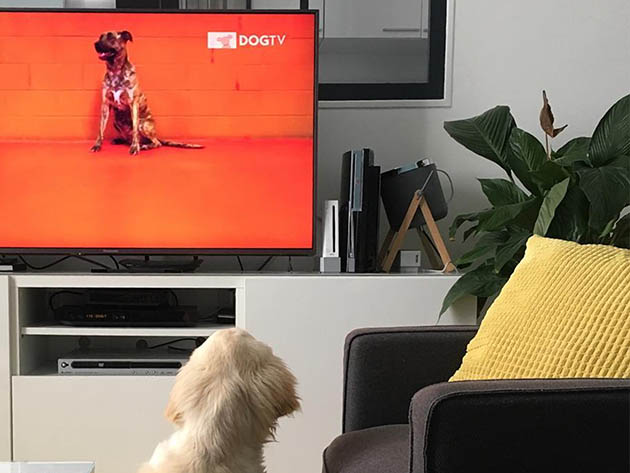 $424.95

Value
Lifetime of DogTV
Terms
This item is excluded from coupons.