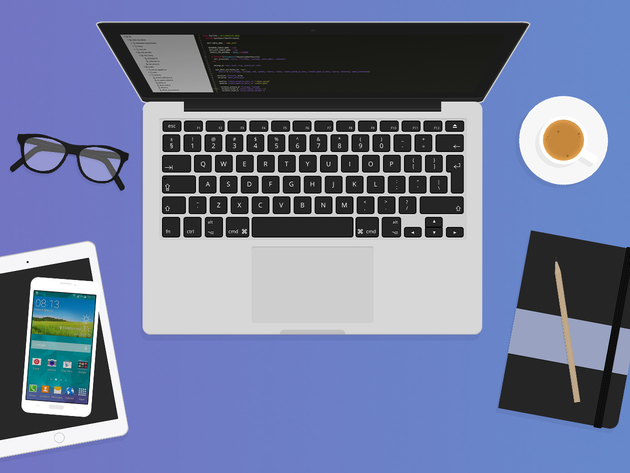 Interactive Coding Bootcamp
33 hours content
Phase 1: Become a Full-Stack Web Developer

Part I: Introduction & Getting Set Up

Part II: Rails Deep Dive: Build A Blog

Part III: HTML & Launch A Website

Part IV: Cascading Style Sheets Are Awesome

Part V: Javascript & jQuery

Part VI: The Ruby Language

Part VII: Build A Real Startup (SaaS Project App)

Part VII (cont'd): Adding Messaging

Part VII (cont'd): User Memberships and Taking Payments with Subscriptions

Part VII (cont'd): User Profiles

Phase 2: Become an Advanced Full-Stack Developer

Part VIII: Advanced Javascript

Part IX: Revisit Ruby on Rails with Test Driven Development

Part XIII: Computer Science Roots
Your Coding Mentor Is Waiting: Extensive 12-Week Online Program to Learn to Code. Love Your Job, Work Flexible Hours, & Get a Raise.
Coder Manual
Coder Manual is great for anyone interested in switching careers, startups, web or graphic designers, students and MBA's, unemployed, and IT managers. For more details on this course and instructor, click here.
Terms
Instant digital redemption
All reviews are from verified purchasers collected after purchase.
Mediocre bootcamp. There are lots of similar kinds of courses available out there and I wouldn't say this one was better in any way.
Jul 25, 2021
Old now as it focuses on Ruby, which is still relevant more as a legacy framework. Still lots of content that is useful but it is dated.
Apr 12, 2020