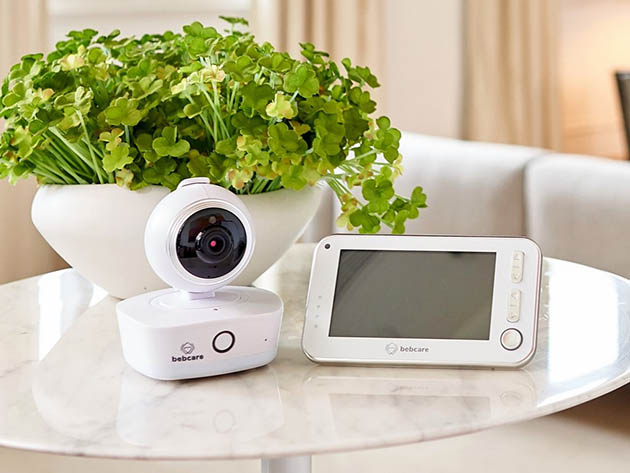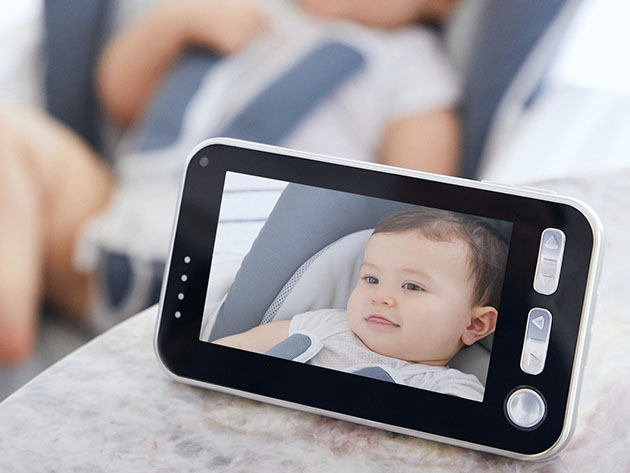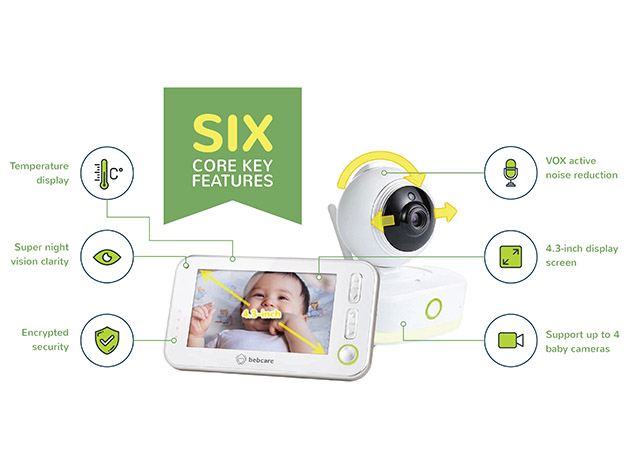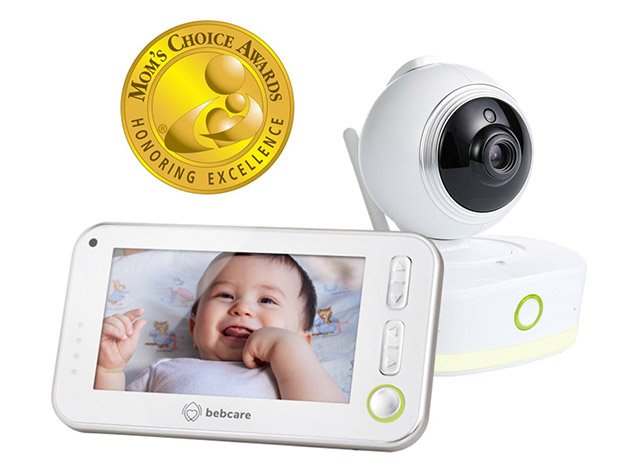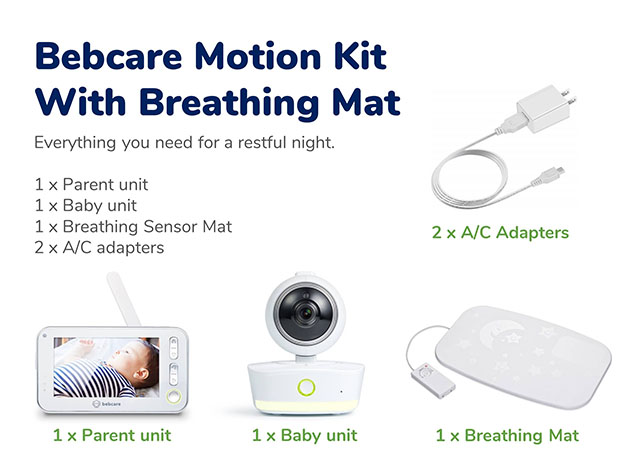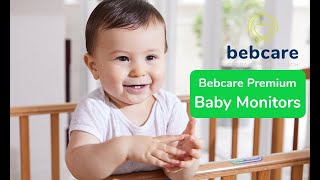 Bebcare Motion Digital Video Baby Monitor with Smart Breathing Sensor Mat
by Bebcare Company Limited
This Baby Monitor & Sensor Mat Combo Will be Your Eyes & Ears in Making Sure Your Baby is Safe
Description
The Bebcare Motion digital video baby monitor utilizes DSR Digital Safe Radio ultra-low emissions wireless technology. With lots of great features including two-way talk, night vision, a temperature display, zoom in and out, digital pan and tilt, and the ability to play lullabies, the Bebcare Motion is designed to be your eyes and ears while you get things done.
To ensure the baby's safety the sensor mat features three piezoelectric sensors on each board that will detect abnormality in breathing patterns and sound an alarm if it detects a pause or irregularity in the baby's breath. Plus A "Hold" button is available to automatically put the system into a pause whenever you want to lift up your baby.
Bebcare Motion Digital Video Baby Monitor
4.3" true color display. View live videos in brilliant details & rich colors
Motion tracking camera. Follows your baby as he moves around
Full 360° pan & tilt. All-around video monitoring
2-Way wireless connectivity. Sooth your baby up to 1,000ft away
Advanced night vision. See your baby even in total darkness
Ultra-low radiation mode. Ensure your baby's safety from the nasties
White noise silencer. Tunes out the static so you only wake up when your baby needs you
20-hour battery. Takes you through the day w/ crystal clear sound & video
Bebcare Mat Smart Breathing Sensor Mat
Loud alarm. Notifies you right away when there is irregularity w/ the baby's movement or breathing patterns
Smart hold button. Temporarily disables the sensor once you lift up your baby
Piezoelectric sensors. Well-suited to the detection of vital signs, without direct contact with the baby's delicate skin
Wide compatibility. Connects to all Bebcare monitors so that you can easily track your baby's vitals from the comfort of your own bed or the other end of the house
NOTE:
Bebcare is not a medical device. Bebcare should not substitute for the care and oversight of an adult or consultation with medical professionals.
Specs
Specs
Bebcare Motion Digital Video Baby Monitor
Color: white
Materials: baby-safe plastic
Dimensions: 15"H x 9"L x 9"W
Display: 4.3" true color
Pan & tilt: 360°
Range: 1,000ft
Battery life: 20 hours
Core key features

Temperature display
Super night vision clarity
Encrypted security
VOX active noise reduction
Support up to 4 cameras

Wireless connectivity
Ultra-low radiation mode
Motion tracking camera
Manufacturer's 1-year warranty
Bebcare Mat Smart Breathing Sensor Mat
Color: white
Material: baby-safe plastic
Size: Large
Battery life: 60days
Operating frequency: 863-870MHz
Operating mode: fully wireless
Wireless technology: ultra-low power safe signal
Sensor technology: piezo-electric motion sensor, fully adjustable sensitivity
Functions: breathing indicator LED, alarm snooze
Battery: standard AA (3)
Adjustable breathing sensitivity
Out of range alert
Low battery alert
Zero emissions safe mode
Manufacturer's 1-year warranty
Includes
1 x Bebcare Motion camera
1x 4.3" True Color Parent Unit
1x Bebcare Mat sensor mat
1x Low Emissions Sticker Pack
1x Quick Start Guide
2x USB-C Power Adapter
Shipping
Ships to US
Expected Delivery: Mar 30 - Apr 7
Terms
Returns accepted within 30 days of shipment for orders within the Contiguous US.