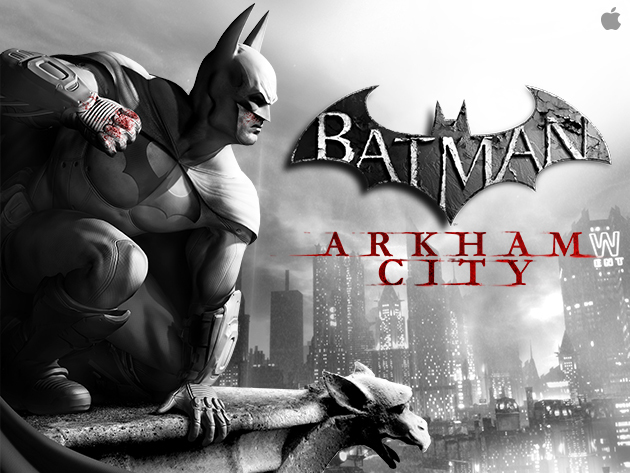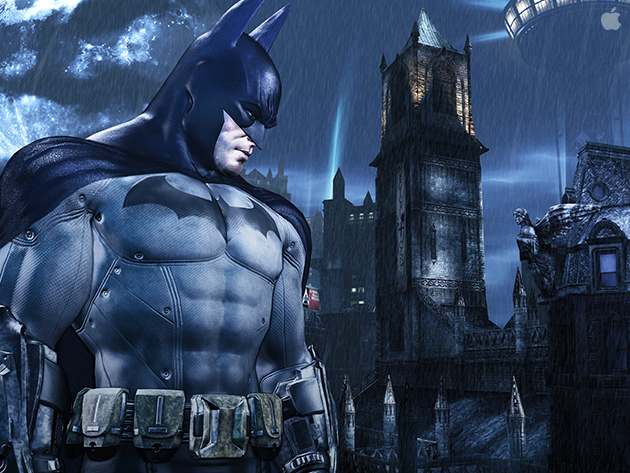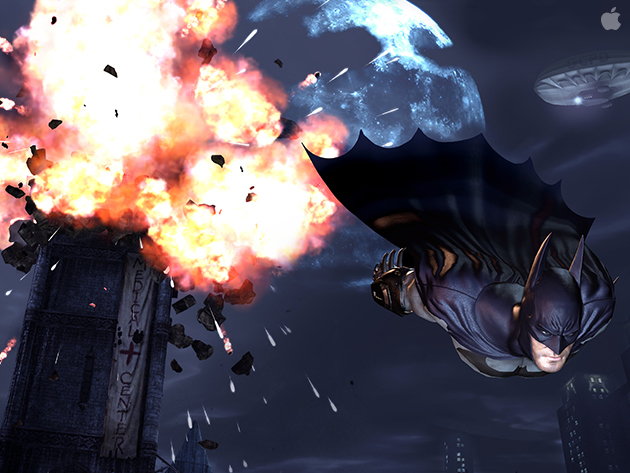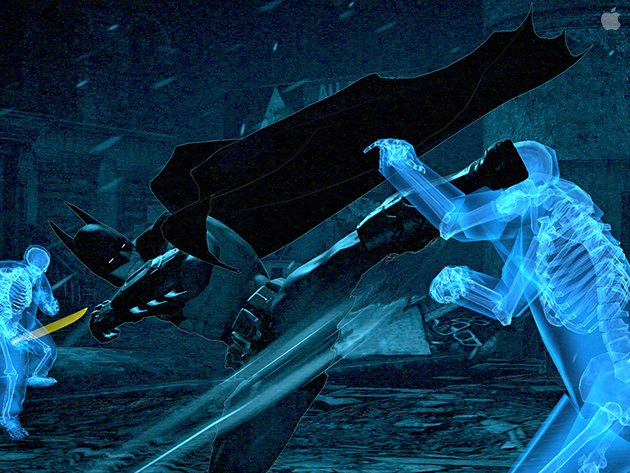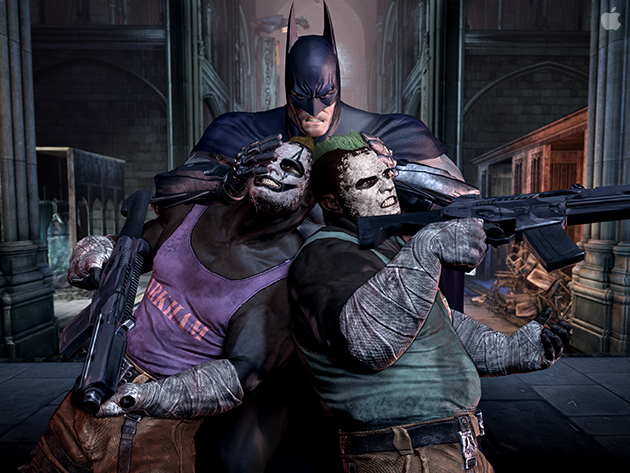 Batman: Arkham City - Game Of The Year Edition
by Feral Interactive
Plunge Deep Into a Gothic Nightmare & Bring Batman Back to Life in this Intense Mac Thriller
Description
THE DARK KNIGHT DESCENDS
A year after the events of Batman: Arkham Asylum, Quincy Sharp, the new mayor of Gotham, has turned its slums into Arkham City, a terrifying open-air prison where violent thugs and insane super-villains are incarcerated within heavily fortified walls. When Batman is imprisoned alongside Gotham's most notorious, he must discover Arkham City's true purpose before it's too late. This intense, atmospheric sequel to Batman: Arkham Asylum plunges Batman deep into a gothic nightmare from which he will need all his wits, gadgetry and skill to escape. Do you have what it takes to bring Batman back to life?
GAME OF THE YEAR
WHY WE LOVE IT
It's an epic Batman title with rave reviews and it's 50% off the retail price. Need we say more?
KEY GAMEPLAY
Some are calling it the best superhero adventure ever to come to Mac
Take on hundreds of action-packed side missions
Master the caped crusader's abilities as you swoop over the rain-lashed rooftops of Gotham
Face off against Gotham's most iconic baddies: The Joker, The Riddler, Two-Face, Harley Quinn, The Penguin & more
Make Arkham City your playground: deploy an arsenal of upgradable gadgets and weapons
Play as Catwoman in a deliciously feline subplot that unfurls alongside the main game
Mark Hamill and Kevin Conroy return as the voices of the Joker and Batman in this twisted adventure
THE PROOF
Metacritic Score: 91
"It's tough to sum up everything that makes Arkham City work as well as it does. If Arkham Asylum was a fun-house chock-full of Batman's most famous foes with a decent dose of fanservice for Dark Knight die-hards, this is a sprawling theme park that plumbs the depths of his case files." - (10/10)
GamePro
"The voice acting, the challenges, the amazing opening, the unbelievable ending and the feeling of being the Dark Knight -- these are the things that standout looking back. I've beaten this thing twice and still want to call in sick and chase Riddler Trophies." - (9.5/10)
IGN
"Batman: Arkham City is the best superhero game ever produced and it's a title well earned. It manages to capture the very essence of The Dark Knight and transform not just him, but his entire world into a playable experience." - (9.1/10)
GameShark
MINIMUM SYSTEM REQUIREMENTS
The following graphics cards are not supported: ATI X1xxx series, ATI HD2xxx series, Intel GMA series, Intel HD3000, NVIDIA 7xxx series, NVIDIA 8xxx series, NVIDIA 9400 and NVIDIA 320M. This game is not currently supported on volumes formatted as Mac OS Extended (Case Sensitive).
Game file is 11 GB (download can take up to several hours depending on download speeds)
Processor: 2.0Ghz (Intel Mac Only)
OS: Mac OS X 10.7.5 or higher
RAM: 4.0 GB
Free Space: 16.0 GB
Graphics: 256 MB
Accessories: Keyboard
SUPPORTED LANGUAGES
English, French, Italian, German, Polish (Text Only), Brazilian Portuguese (Text Only), Russian (Text Only), and Spanish.
RATED TEEN
Violence
Alcohol reference
Mild language
Suggestive themes
Use of tobacco
Blood
BATMAN: ARKHAM CITY GAME OF THE YEAR EDITION software © Warner Bros. Entertainment Inc. Developed by Rocksteady Studios. Developed for and published on the Mac by Feral Interactive Ltd. Unreal® Engine, copyright 1998-2012 Epic Games, Inc. Unreal, Unreal Technology and the Powered by Unreal Technology logo are trademarks or registered trademarks of Epic Games, Inc. Uses Scaleform GFx © 2012 Scaleform Corporation. Powered by Wwise © 2006 - 2012 Audiokinetic Inc. All rights reserved. Mac and the Mac logo are trademarks of Apple Inc., registered in the U.S. and other countries. Feral and the Feral logo are trademarks of Feral Interactive Ltd. All other trademarks and copyrights are the property of their respective owners. All rights reserved. BATMAN and all characters, their distinctive likenesses, and related elements are trademarks of DC Comics © 2012. All Rights Reserved. WB GAMES LOGO, WBIE LOGO, WB SHIELD: ™ & © Warner Bros. Entertainment Inc. (s12)
Terms
No refunds
Games are instantly downloadable upon purchase
Please note - games may take several hours to download
The combined download size of the game is approximately 11GB
Upon purchase, follow the redemption instructions located in your account to activate your software